Roadside Cleanup
Roadside/ditch cleanup is Wednesday, May 1st at 5:30. Meet at the intersection of Water Street Road and County road 1. Vests and bags will be provided. Rain or shine!
Welcome!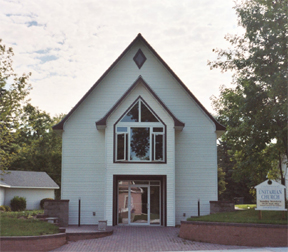 Thank you for visiting our website. We hope that these pages will give you an understanding of who we are as a church, as well as, what we are as a religion. We also have much information about what is happening at the church to keep our members, friends and visitors informed.
We are a welcoming congregation that is a spiritual home to all people regardless of race, color, gender, affectional or sexual orientation, gender identity or expression, age, national origin, socioeconomic status, physical or mental ability.
We Are Unitarian Universalists
This is a three minute video describing Unitarian Universalism. Please follow the link below to watch.
www.uua.org/beliefs/who-we-are/video
Sundays 411
Sundays are the busiest day of the week at our church. Sunday Services will start at 10:00 year-round. We are located at 206 North Main Street, Underwood, MN 56586. Be sure to check out our Sundays page, where you will find information about everything that happens on Sunday at the Unitarian Church of Underwood, including the speaker for each week. The link is at the top of this page.
Sunday Speakers At A Glance
April 7 Stefan Jonasson - Radical Moderation - Potluck Following Service
April 14 - Annual Meeting
April 21 - Bob Worner - The Day the Stone was Rolled Away
April 28 - Larry McDonough - Wellstone: A Rememberance
May 5 - Bob Worner - Acquainted with Grief
May 12 - Panel on Parenting
May 19 - Carole Mitchell - Change a Thought, Change Your Life
May 26 - Katy Olson - The End of Colonialism and the Rise of the Partnership Society
June 2 - Ellen Eastby - Spirituality: How Does it feel to You?
June 9 - Sam Miltich - Improvised Life: Exploring Mental Health and Creativity
June 16 - Rev. Roger Parks - Universal Christ, Universal Love
Sunday Morning Happenings
For more information about the following see our newsletter at www.ucofu.org/Newsletters/UCU%20September%2015%20Newsletter.pdf
With the exception of Mindfulness Sitting and Children's Religious Education, the following do not meet in June, July, and August:
Adult Religious Education - First Sunday of the month at 9:15 - Led by John Minge
Ancient Religions - Second Sunday of the month at 9:00 - led by Sandy Barnhouse
Mindfulness Sitting - Every Sunday at 9:15 in Suite 300 - Led by Stan Carignan
How To Read The Bible by Harvey Cox - Fourth Sunday of the month at 9:15 - Led by Bob Worner
Children's Religious Education - Every Sunday during the church service - all year
Newcomers Welcome!
We are glad you are here! When you attend the Unitarian Church of Underwood, please sit wherever you are comfortable in the sanctuary. We invite you to join us for treats during our social time in the lower level of the church following the service. Very often the conversation from the sanctuary continues during our social time. Although we also use that time to get to know one another and to simply visit.
There is more information available in the front entry about the Unitarian Church of Underwood and Unitarian Universalism. If you have any questions, you can ask JoAnn, our Administrative Consultant, or that day's greeters.
For more information about Sundays at our church, including the information about the speaker for each week's Sunday Service, you can click on the heading Sundays at the top of this page.
Dress at our church is always eclectic and informal. Dress comfortably and come as you are. If you are comfortable with jeans in the winter and shorts in the summer then feel free to wear them. We don't have air conditioning so you may want to take that into consideration during the hot summer months. Likewise, it can sometimes be cool in the winter. This is largely due to wanting to be as green as possible, as well as, keep our utility costs reasonable.
Assisted Listening Devices are available. There is a lift from the first floor to the sanctuary which is located on the second floor. Greeters will be glad to help make your visit comfortable and enjoyable in any way.
Unitarian Church of Underwood Affiliation
The Unitarian Church of Underwood is affiliated with the Unitarian Universalist Association and MidAmerica Region.