Virtual Sunday Morning Service and Gathering
We have exciting news! Friends and members of the Unitarian Church of Underwood will now meet virtually Sunday Morning using Zoom.
We hope to see you on Zoom!
Need Help with Zoom?
If you are a bit confused with all of this Zoom business, we have help for you. Click on the link below to learn about Zoom.
Zoom Help - www.ucofu.org/Zoom/Zoom.pdf
Sunday Morning Services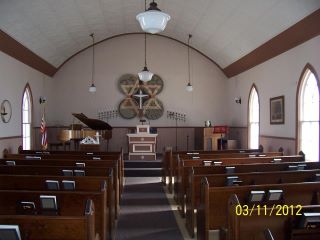 Please join us on Sunday mornings for services at 10:00. There is a different speaker each week.
November 1 - Katy Olson
November 8 - Dennis Slattery - The Value and Characteristics of Knowing One's Personal Myth
November 15 - Dennis Slattery - Call Me Ishmael: Herman Melville's Classic Epic, Moby-Dick and the Call of Destiny
November 22 - Saly Abrams, from the Jewish Community Relations Council - Judaism on One Foot
November 29 - Mel Duncan of Nonviolent Peace Force
Sunday Morning Speakers
October 4 - Ellen Eastby - Community: Its Power. Its Compassion
We are part of a community. Many communities, actually. With that comes the privilege of power, but also the responsibility of compassion. Ellen will be addressing this privilege and responsibility when she speaks on October 4th.
Ellen Eastby is first and foremost a grandmother. In her spare time, she likes to be active at the Unitarian Church of Underwood. Of the numerous committees she has served on or positions she has held, being a celebrant is nearest amd dearest to her heart. She has officiated celebrations of life, weddings, a one of a kind "Celebration of Love', and other ceremonies. Ellen attended the Unitarian Universalist Seminary, Meadville-Lombard Theological School in Chicago, as a prospective student. She was able to take one class, which was taught by Rev. William Schulz, past president of the Unitarian Universalist Association (UUA). The class focused on writing and delivering sermons, which she loves to do. Warm and witty, Ellen brings meaning to a variety of topics related to the UU principles and sources. She talks on subject matters that she holds in her heart that are entirely relatable.
After training through the UU Leadership Institute, Ellen was just recently approved by the UCU Board of Directors to provide Spiritual Companioning for church members and friends.
October 11 - American History Revisited
On this Sunday before the National Columbus Day holiday, we will explore a few aspects missing from our traditional American History lessons, before and after 1492, through a collaborative effort between the Northwoods Unitarian Universalist Fellowship and UCU. NUUF will share information from the book @i[An Indigenous People's History of the United States in which author Dunbar-Oritz challenges the founding myth of the United States and shows how policy against the Indigenous peoples was colonist and designed to seize the territories of the original inhabitants, displacing or eliminating them. UCU, with help from OTCHS, will describe a few examples of cultural appropriation in Otter Tail County history.
October 25 - Mai'a Williams - On Survival
Mai'a is a journalist, poet, human rights worker, artist, and Midwife! She has lived in many foreign countries in that capacity and wrote a book called Revolutionary Mothering which not only details her focus but is (in her words) "a way to begin conversations about creating communities that are supportive, that are focused on caretaking."
Children's Religious Education Classes - Cancelled
Meets every Sunday at 10 a.m.
For the first time in its 129 years, the Unitarian Church of Underwood will have Children's Religious Education classes every Sunday beginning at 10 a.m. With our increased growth of young families, expanded space, and congregational commitment, parents and volunteers will lead the children in songs, activities, and lessons. Children's ages range from 3 on up. For children under three, we request that a parent be in attendance with the child.
Over its many years, the Unitarian Church of Underwood has grown from a sparse congregation barely meeting monthly to an energetic congregation with every Sunday Worship (10 a.m.), Adult Religious Education (May through September), and Mindfulness Sitting at 9:15 a.m. every Sunday. We are delighted to now be able to offer as well, Children's Religious Education every Sunday, year-round. Each Sunday Service, we repeat together..."No single belief includes us here, no disbelief excludes us..." All are welcome!
Sunday Morning Adult RE - Cancelled
Every Sunday at 9:15 in Suite 300 - Mindfulness/Quaker Quiet Time Sitting- Led by Stan Carignan. Will continue to meet year round.
Second Sunday of the month 8:45 to 9:45 - Ancient Religions - Led by Sandy Barnhouse. Will not be meeting in January or February. Will resume in March.
This year we will finish discussing Riane Eisler's Sacred Pleasure beginning with Chapter 13. Participants are encouraged to review chapters 11 and 12, and read chapter 13 prior to the September meeting. Our calendar will shift as follows: We will not meet December, January or February. Beginning in March, we'll wrap up the last Eisler chapters we've finished over the winter and begin a new source and direction as suggested and/or agreed upon by participants. From March 2020 through the summer, and until November 2020, we'll meet every month, comprising a nine-month cycle, which allows summer attendance. If the class is well attended, we'll hopefully adopt this new calendar and make it less difficult to attend in the early hours during the darker winter months. Meeting time: 8:45 a.m. Sandy Barnhouse
Fourth Sunday of the month 8:45 to 9:45 - Spong - Led by Bob Worner. Will not be meeting in January or February. Will resume in March.
Power Point - There is No Away - Waking Up to Consumption and Waste
www.ucofu.org/PP/UU%20Talk.pptx
Podcasts - Audio Recordings
Sunday Services are recorded most weeks. To see a list of all podcasts by the Unitarian Church of Underwood follow this link: soundcloud.com/user-927528278
Music
Music is very important to us here at the Unitarian Chruch of Underwood. Each week there are different musicians playing a variety of instruments and a variety of music. We listen to or have listened to a trombone, Hurdy Gurdey, flute, violin, harp, piano, guitar, and much more. We hear blues, pop, numbers from musicals, gospel,and a grand waltz on occasion. We are very fortunate that we have the caliber of fine muscians come to play at the church for Sunday Service. They play the "special music" which consists of the prelude, offering, and postlude.
We have two great pianists at church who take turns at playing everyweek. Susan Groff is a talented musician. She origianlly played by ear and had to learn how to read music. She makes the piano come alive. Mary Worner is our other regular pianist. She is currently studying with Rebecca Davis. Mary seems to enjoy classical music and often brings the room to absolute silence with her playing.
We occasionally have a musician or musicians come to do a musical program for the whole service. Patty Kakac, Rebecca Davis, Anthony Miltich, Joe DiMasi, and the MState Voice Ensemble are just a few of the talented musicians to perform at the church.
Rev. Stefan Jonassen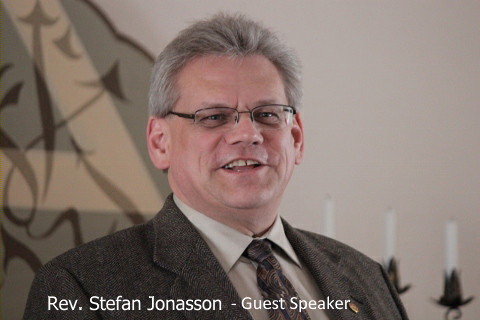 Reverend Stefan Jonasson is a Unitarian Universalist minister from Winnipeg, Manitoba, Canada and a long-time friend of the Unitarian Church of Underwood. We are fortunate to have him speak during Sunday Service at UCU about twice a year. This is the link to the podcast of his most recent sermon: soundcloud.com/user-927528278/radical-moderation-rev-stefan-jonasson-april-7-2019