Virtual Sunday Morning Service and Gathering
Virtual Sunday Morning Service and Gathering at 10 am
We have exciting news! Friends and members of the Unitarian Church of Underwood meet virtually on Sunday Morning using Zoom.
For those of you on the UCU email list, early Sunday morning you will receive information for these virtual services and the UCU Weekly news. If you would like to be added to our email list please send an email to ucofu@ucofu.org.
For information about who is speaking and more about our congregation see the church calendar and read the most recent monthly newsletter. Click here.
Zoom link:
bit.ly/316KoBD
Meeting ID: 931 5581 5221
Passcode: 436212
Call this number to hear the service on your phone: +1 312 626 6799
When you join the Service by phone, please share your name with the congregation so we know who you are. In the Zoom meeting participants can only see your phone number unless we add your name.
We hope to see you on Zoom!
Need Help with Zoom?
If you are a bit confused with all of this Zoom business, we have help for you. Click on the link below to learn about Zoom.
Zoom Help - www.ucofu.org/Zoom/Zoom.pdf
Sunday Morning Services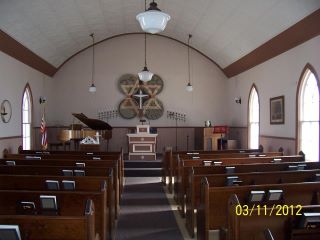 Please join us on Sunday mornings for services at 10:00. There is a different speaker each week.
January 3 - Bob Worner
January 10 - Victoria McWane-Creek - Practicing Community Through Changework
January 17 - Joseph DeMasi - Living the UU Life, in Music and Song
January 24 - Rev. Renee Ruchotzke - Heart and Hearth
January 31 - Ben Schierer - Leading Local
Sunday Morning Speakers
January 3 - Bob Worner
January 10 - Victoria McWane-Creek - Practicing Community Through Changework.
A risk worth taking again and again. Showing up authentically, engaging wholeheartedly, and giving the best we have to offer in support of peace, liberty and justice for all, while simultaneously understanding that we don't get peace until there is liberty and justice for all.
6th Principle: The Goal of World Community with Peace, Liberty, and Justice for All.
Victoria is a 2020 Minnesota Women's Press Changemaker and a performance improvement specialist with the talent and expertise to guide individuals, teams, organizations, and communities towards their ideal performance by designing and executing strategic interventions that close knowledge and performance gaps.
She has been involved with instructional and curriculum design for eleven years, and her most recent curricular and instructional design activity includes Fergus Falls Diversity Equity and Inclusion Community of Practice, Lakes Country Service Cooperative Equity and Support Workgroup, Minnesota Campus Compact, Minnesota Council of Churches, Minnesota Housing Partnership, and Tri-College NEW Leadership Institute. Victoria has been designing, hosting, and facilitating meetings and conversations that matter for fourteen years.
Her most recent conversation design and facilitation include Respectful Conversations at M State and the 2020 MLK Day Rural Racial Equity Summit. From issue identification to evaluation, she provides full spectrum design and development services for adult learner's deliverable in real time, face to face modalities, or through virtual and asynchronous modes.
Victoria was pursuing a Doctor of Education at Concordia University - Portland and had three chapters of her dissertation written when the university closed its doors this spring forcing her to re-evaluate her pursuit. She is a graduate of the University of North Dakota with a Masters in Instructional Design and Performance Improvement, and she earned a Bachelor of Science in Anthropology, Business and Sociology from Eastern Oregon University.
January 17 - Joeseph DeMasi - Living the UU Life, in Music and Song
UU singer/ songwriter/ humorist Joseph DeMasi presents a program of original songs that speak to the themes, values, and challenges of being a UU. Joseph was born into a nice, big Italian Catholic family in Brooklyn, NY but somehow managed to find his way to North Dakota where he now resides and found Unitarian Universalism, his true spiritual home. Come and share, the long, strange trip it has been!! He addresses Principle #4, a free and responsible search for truth and meaning.
Joseph is a lifelong musician who grew up in New York City. He has used his music to spread the UU principles of love, inclusion, ability awareness and equality for all throughout this country.
January 24 - Rev. Renee Ruchotzke - Heart and Hearth
Rev. Ruchtotzke shares a message of the connection to nature, the wheel of the year, and nurturing community by giving our hearts. She begins by sharing what she learned from a visit to Latvia and learning Latvian folk songs. On a visit to the Seneca Art and Culture Center she learned of winter practices of the "Haudenosaunee" (which means "People of the Longhouse"). What is it we can be doing during this winter season, and how can we move forward?
Rev. Renee Ruchotzke (ruh-HUT-skee) has served as a Congregational Life Consultant in the Central East Region since September of 2010. She spends half of her time working on LeaderLab, The UU Leadership Institute, and other online UUA leadership resources. Renee lives in Kent, Ohio and is a local community organizer and activist. She serves on the boards of the Kent Environmental Council, Edible Kent, the Kent League of Women Voters, and the City of Kent's Sustainability Commission. She also served as president of the Kent Natural Foods Co-op and helped them transition their governance. She and her spouse Randy practice sustainable living with solar panels, an electric car, a backyard permaculture food forest, and a front yard pollinator on their city lot.
January 31 - Mayor Ben Schierer - Leading Local
Ben, mayor of Fergus Falls will be referencing the 2nd Principle, Justice, equity, and compassion in human relations. What can we do at the local level to address the divides we face as a state and a nation? What role do each of us play in ensuring our communities are confronting the challenges of equity and justice in 2021?
Podcasts - Audio Recordings
Sunday Services are recorded most weeks. To see a list of all podcasts by the Unitarian Church of Underwood follow this link: soundcloud.com/user-927528278
Children's Religious Education Classes - Cancelled
Meets every Sunday at 10 a.m.
For the first time in its 129 years, the Unitarian Church of Underwood will have Children's Religious Education classes every Sunday beginning at 10 a.m. With our increased growth of young families, expanded space, and congregational commitment, parents and volunteers will lead the children in songs, activities, and lessons. Children's ages range from 3 on up. For children under three, we request that a parent be in attendance with the child.
Over its many years, the Unitarian Church of Underwood has grown from a sparse congregation barely meeting monthly to an energetic congregation with every Sunday Worship (10 a.m.), Adult Religious Education (May through September), and Mindfulness Sitting at 9:15 a.m. every Sunday. We are delighted to now be able to offer as well, Children's Religious Education every Sunday, year-round. Each Sunday Service, we repeat together..."No single belief includes us here, no disbelief excludes us..." All are welcome!
Sunday Morning Adult RE - Cancelled
Every Sunday at 9:15 in Suite 300 - Mindfulness/Quaker Quiet Time Sitting- Led by Stan Carignan. Will continue to meet year round.
Second Sunday of the month 8:45 to 9:45 - Ancient Religions - Led by Sandy Barnhouse. Will not be meeting in January or February. Will resume in March.
This year we will finish discussing Riane Eisler's Sacred Pleasure beginning with Chapter 13. Participants are encouraged to review chapters 11 and 12, and read chapter 13 prior to the September meeting. Our calendar will shift as follows: We will not meet December, January or February. Beginning in March, we'll wrap up the last Eisler chapters we've finished over the winter and begin a new source and direction as suggested and/or agreed upon by participants. From March 2020 through the summer, and until November 2020, we'll meet every month, comprising a nine-month cycle, which allows summer attendance. If the class is well attended, we'll hopefully adopt this new calendar and make it less difficult to attend in the early hours during the darker winter months. Meeting time: 8:45 a.m. Sandy Barnhouse
Fourth Sunday of the month 8:45 to 9:45 - Spong - Led by Bob Worner. Will not be meeting in January or February. Will resume in March.
Music
Music is very important to us here at the Unitarian Chruch of Underwood. Each week there are different musicians playing a variety of instruments and a variety of music. We listen to or have listened to a trombone, Hurdy Gurdey, flute, violin, harp, piano, guitar, and much more. We hear blues, pop, numbers from musicals, gospel,and a grand waltz on occasion. We are very fortunate that we have the caliber of fine muscians come to play at the church for Sunday Service. They play the "special music" which consists of the prelude, offering, and postlude.
We have two great pianists at church who take turns at playing everyweek. Susan Groff is a talented musician. She origianlly played by ear and had to learn how to read music. She makes the piano come alive. Mary Worner is our other regular pianist. She is currently studying with Rebecca Davis. Mary seems to enjoy classical music and often brings the room to absolute silence with her playing.
We occasionally have a musician or musicians come to do a musical program for the whole service. Patty Kakac, Rebecca Davis, Anthony Miltich, Joe DiMasi, and the MState Voice Ensemble are just a few of the talented musicians to perform at the church.
Rev. Stefan Jonassen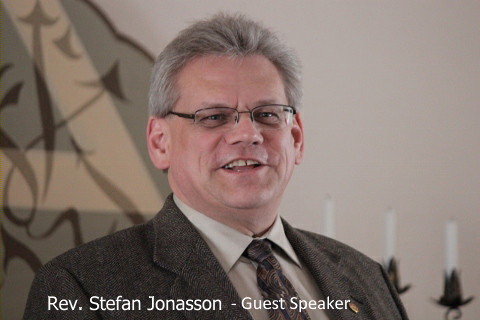 Reverend Stefan Jonasson is a Unitarian Universalist minister from Winnipeg, Manitoba, Canada and a long-time friend of the Unitarian Church of Underwood. We are fortunate to have him speak during Sunday Service at UCU about twice a year. This is the link to the podcast of his most recent sermon: soundcloud.com/user-927528278/radical-moderation-rev-stefan-jonasson-april-7-2019
Power Point - There is No Away - Waking Up to Consumption and Waste