Virtual Sunday Morning Service and Gathering
Virtual Sunday Morning Service and Gathering at 10 am
We have exciting news! Friends and members of the Unitarian Church of Underwood meet virtually on Sunday Morning using Zoom.
For those of you on the UCU email list, early Sunday morning you will receive information for these virtual services and the UCU Weekly news. If you would like to be added to our email list please send an email to ucofu@ucofu.org.
For information about who is speaking and more about our congregation see the church calendar and read the most recent monthly newsletter. Click here.
Zoom link:
bit.ly/UCUSunday
Meeting ID: 970 8841 4602
Passcode: 424091
Call this number to hear the service on your phone: +1 312 626 6799
When you join the Service by phone, please share your name with the congregation so we know who you are. In the Zoom meeting participants can only see your phone number unless we add your name.
We hope to see you on Zoom!
Need Help with Zoom?
If you are a bit confused with all of this Zoom business, we have help for you. Click on the link below to learn about Zoom.
Zoom Help - www.ucofu.org/Zoom/Zoom.pdf
Sunday Morning Services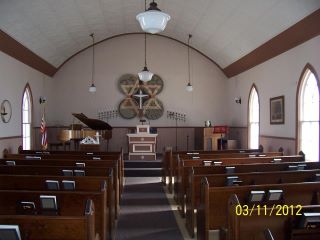 Please join us on Sunday mornings for services at 10:00. There is a different speaker each week.
Sunday Morning Speakers
May 2 - Bob Worner -
May 9 Diane Johnson, Edie Barrett, Kelly Barrett, Melody Shores -
A Tribute to Mothers Day
Four UCU writers share their stories of Mothers Day.
May 16 - Karen Lund - The Globalization of Indifference
In 2015 Pope Francis spoke about the question of indifference. Today we need be concerned with indifference as through the last two years we've been living through great changes in our community, country and world. Secondly, what is our personal challenge to indifference? A conversation on perspective, involvement and commitment will be the focus.
Unitarian Universalist Principles touched on: 1. The inherent worth and dignity of every person; 2. Justice, equity and compassion in human relations; 6. The goal of world community with peace, liberty, and justice for all
Karen Lund:
I grew up in North Dakota and after graduating from Minot State Teachers College I ventured out into the world. Utilizing my teaching skills I took advantage of opportunities that came my way; from a Recreation Director in Military Hospital to a Global Business Consultant. I've fused my 50+ years of listening, talking, observing and analyzing organizations, communities and individuals into many insights of the need for human involvement.
May 23 - Katy Olson - Learning to Lead: Notes from UUA Leadership Training
I will be sharing the What I have learned by attending the Midwest Leadership Training. How do we create Beloved Community? How does mission, vision and purpose guide the work of the church? UUA and the value of circle style of leadership. Resolving conflict, how are we together?
Katy Olson
I am a long time member of UCU. I am a woman, mother, wife, sister, daughter, homesteader, iconoclast, radical thinker, yogi, water and earth loving member of the natural world. I engaged with this training as a way to be of service to my community.
I am very grateful for the opportunity to take this training offered to me by the UCU. Katy
Podcasts - Audio Recordings
Sunday Services are recorded most weeks. To see a list of all podcasts by the Unitarian Church of Underwood follow this link: soundcloud.com/user-927528278
Children's Religious Education Classes - Cancelled
Meets every Sunday at 10 a.m.
For the first time in its 129 years, the Unitarian Church of Underwood will have Children's Religious Education classes every Sunday beginning at 10 a.m. With our increased growth of young families, expanded space, and congregational commitment, parents and volunteers will lead the children in songs, activities, and lessons. Children's ages range from 3 on up. For children under three, we request that a parent be in attendance with the child.
Over its many years, the Unitarian Church of Underwood has grown from a sparse congregation barely meeting monthly to an energetic congregation with every Sunday Worship (10 a.m.), Adult Religious Education (May through September), and Mindfulness Sitting at 9:15 a.m. every Sunday. We are delighted to now be able to offer as well, Children's Religious Education every Sunday, year-round. Each Sunday Service, we repeat together..."No single belief includes us here, no disbelief excludes us..." All are welcome!
Sunday Morning Adult RE - Cancelled
Every Sunday at 9:15 in Suite 300 - Mindfulness/Quaker Quiet Time Sitting- Led by Stan Carignan. Will continue to meet year round.
Second Sunday of the month 8:45 to 9:45 - Ancient Religions - Led by Sandy Barnhouse. Will not be meeting in January or February. Will resume in March.
This year we will finish discussing Riane Eisler's Sacred Pleasure beginning with Chapter 13. Participants are encouraged to review chapters 11 and 12, and read chapter 13 prior to the September meeting. Our calendar will shift as follows: We will not meet December, January or February. Beginning in March, we'll wrap up the last Eisler chapters we've finished over the winter and begin a new source and direction as suggested and/or agreed upon by participants. From March 2020 through the summer, and until November 2020, we'll meet every month, comprising a nine-month cycle, which allows summer attendance. If the class is well attended, we'll hopefully adopt this new calendar and make it less difficult to attend in the early hours during the darker winter months. Meeting time: 8:45 a.m. Sandy Barnhouse
Fourth Sunday of the month 8:45 to 9:45 - Spong - Led by Bob Worner. Will not be meeting in January or February. Will resume in March.
Music
Music is very important to us here at the Unitarian Chruch of Underwood. Each week there are different musicians playing a variety of instruments and a variety of music. We listen to or have listened to a trombone, Hurdy Gurdey, flute, violin, harp, piano, guitar, and much more. We hear blues, pop, numbers from musicals, gospel,and a grand waltz on occasion. We are very fortunate that we have the caliber of fine muscians come to play at the church for Sunday Service. They play the "special music" which consists of the prelude, offering, and postlude.
We have two great pianists at church who take turns at playing everyweek. Susan Groff is a talented musician. She origianlly played by ear and had to learn how to read music. She makes the piano come alive. Mary Worner is our other regular pianist. She is currently studying with Rebecca Davis. Mary seems to enjoy classical music and often brings the room to absolute silence with her playing.
We occasionally have a musician or musicians come to do a musical program for the whole service. Patty Kakac, Rebecca Davis, Anthony Miltich, Joe DiMasi, and the MState Voice Ensemble are just a few of the talented musicians to perform at the church.
Rev. Stefan Jonassen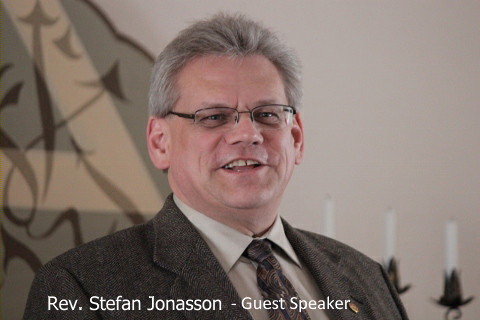 Reverend Stefan Jonasson is a Unitarian Universalist minister from Winnipeg, Manitoba, Canada and a long-time friend of the Unitarian Church of Underwood. We are fortunate to have him speak during Sunday Service at UCU about twice a year. This is the link to the podcast of his most recent sermon: soundcloud.com/user-927528278/radical-moderation-rev-stefan-jonasson-april-7-2019
Power Point - There is No Away - Waking Up to Consumption and Waste