Virtual Sunday Morning Service and Gathering
Virtual Sunday Morning Service and Gathering at 10 am
We have exciting news! Friends and members of the Unitarian Church of Underwood meet virtually on Sunday Morning using Zoom.
For those of you on the UCU email list, early Sunday morning you will receive information for these virtual services and the UCU Weekly news. If you would like to be added to our email list please send an email to ucofu@ucofu.org.
For information about who is speaking and more about our congregation see the church calendar and read the most recent monthly newsletter. Click here.
Zoom link:
bit.ly/316KoBD
Meeting ID: 931 5581 5221
Passcode: 436212
Call this number to hear the service on your phone: +1 312 626 6799
When you join the Service by phone, please share your name with the congregation so we know who you are. In the Zoom meeting participants can only see your phone number unless we add your name.
We hope to see you on Zoom!
Need Help with Zoom?
If you are a bit confused with all of this Zoom business, we have help for you. Click on the link below to learn about Zoom.
Zoom Help - www.ucofu.org/Zoom/Zoom.pdf
All In Person Sunday Services and Meetings are Cancelled
Welcome!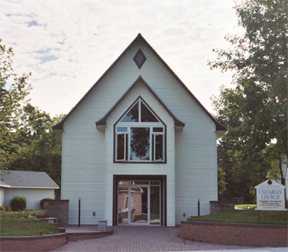 Thank you for visiting our website. We hope that these pages will give you an understanding of who we are as a church, as well as, what we are as a religion. We also have much information about what is happening at the church to keep our members, friends and visitors informed.
We are a welcoming congregation that is a spiritual home to all people regardless of race, color, gender, affectional or sexual orientation, gender identity or expression, age, national origin, socioeconomic status, physical or mental ability.
We Are Unitarian Universalists
This is a three minute video describing Unitarian Universalism. Please follow the link below to watch.
www.uua.org/beliefs/who-we-are/video
Sunday Speakers At A Glance
January 3 - Bob Worner
January 10 - Victoria McWane-Creek - Practicing Community Through Changework
January 17 - Joseph DeMasi - Living the UU Life, in Music and Song
January 24 - Rev. Renee Ruchotzke - Heart and Hearth
January 31 - Ben Schierer - Leading Local
Newcomers Welcome!
We are glad you are here! When you attend the Unitarian Church of Underwood, please sit wherever you are comfortable in the sanctuary. We invite you to join us for treats during our social time in the lower level of the church following the service. Very often the conversation from the sanctuary continues during our social time. Although we also use that time to get to know one another and to simply visit.
There is more information available in the front entry about the Unitarian Church of Underwood and Unitarian Universalism. If you have any questions, you can ask JoAnn, our Administrative Consultant, or that day's greeters.
For more information about Sundays at our church, including the information about the speaker for each week's Sunday Service, you can click on the heading Sundays at the top of this page.
Dress at our church is always eclectic and informal. Dress comfortably and come as you are. If you are comfortable with jeans in the winter and shorts in the summer then feel free to wear them. We don't have air conditioning so you may want to take that into consideration during the hot summer months. Likewise, it can sometimes be cool in the winter. This is largely due to wanting to be as green as possible, as well as, keep our utility costs reasonable.
Assisted Listening Devices are available. There is a lift from the first floor to the sanctuary which is located on the second floor. Greeters will be glad to help make your visit comfortable and enjoyable in any way.
Unitarian Church of Underwood Affiliation
The Unitarian Church of Underwood is affiliated with the Unitarian Universalist Association and MidAmerica Region.